Thank you for your interest in my office and for visiting my website!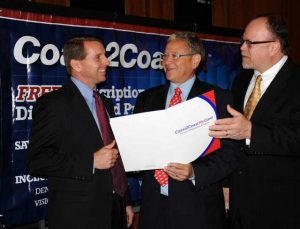 My name is Jim Runestad, and I am proud to be serving as the State Representative for the great people of Michigan's 44th district, which includes the townships of Milford, Springfield, Waterford and White Lake.
I am very honored and proud to be your elected official, and I am here to work hard for you!
As a small businessman who has lived and worked in Oakland County for over 30 years, I have spent the last 15 years fighting for conservative causes. My wife Kathy and I have raised our five kids in White Lake and Waterford, and we love Oakland County.
My last term as Oakland County Commissioner was a complete success as I was apart of a team – led by County Executive L. Brooks Patterson – that helped protect our AAA bond rating. This was an amazing accomplishment that fewer than 50 counties nationwide can claim.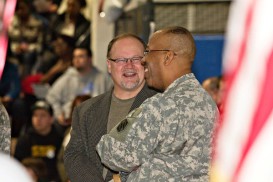 I have been assigned to sit on every committee and have been voted by my peers to chair both the Public Services and Planning & Building Committees. As a former county commissioner, I have always felt it is my responsibility to the citizens of my district to question every department line item, and to require the county department heads to justify all discretionary expenditure during budget hearings.
Now, as your elected state representative, I am taking Oakland County's proven economic philosophy to help streamline state government. Our state needs long term economic solutions, and I am here to help the government prioritize and limit its spending. Most taxpayers in Michigan have had to do this, and our state government must do the same.
In Lansing, I will fight the expansion of expanding government that intrudes upon our personal liberties and constitutional protections. I see that it is my duty to preserve the constitutional principles that our country was built upon, and I want to help ensure that Michigan businesses are not forced to compete with illegal black-market labor in America's job market.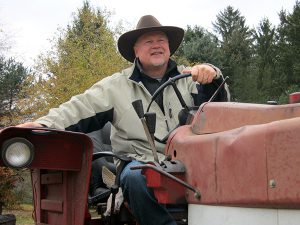 I am honored to have the opportunity and trust of the voters to serve their needs and will always keep their best interests in the forefront of my endeavors. "Run" with me as I help to lead Michigan and the citizens of the 44th District into a brighter tomorrow, today.
I encourage you to check out my website and to contact me with your requests as your state representative for the 44th district. You can read more about my positions, credentials, my record in office and the list of outstanding and passionate citizens who have supported my election to office. If you have any questions or concerns, please contact me. I thank you for your support, and I value your comments and feedback.